About Us
---
Videant was built from the creativity and work of
Antonio Perrone
director and video maker who is passionate about wine and travel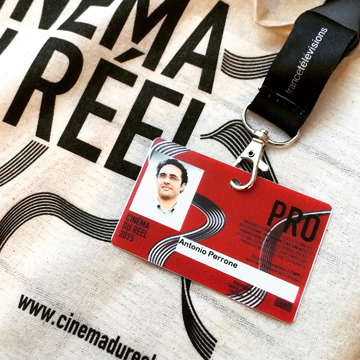 After years of experience on sets, the last few years have been devoted to making videos, both in Italy and abroad, while continuing to coordinate projects for short film productions.
Accuracy, meeting deadlines and the ability to anticipate problems form space to enhance creativity.
Some accomplished works:"Credo nei miracoli" and "Nostalgias" music videos, "Alta felicità" stop-motion video (received the best video clip award at the Procida Film Festival in 2016), "The kitchen mistery" short film, "La natura inspira le mani" documentary (presented at the international conference Decrescita a Venice in 2012). Other videos of art, history and architecture like the documentary "Generali non mi avrete" about Enrico Baj realized for the exhibition at the Spazio Oberdan exhibition in Milan and the Masnago Castle in Varese in 2004.
Projects outside of Italy: institutional videos produced for the Foreign Commonwealth Office, election campaign video for the 2014 French election, video for partnerships such as Fordef based in Paris. In Algeria a short-documentary "Il coraggio di vivere per la libertà" on the history of the Saharawi people.
"You do not have to be crazy to make films…
…but it helps a lot"
– Samuel Goldwyn